Pawnee ISD will have a salsa contest at the Fall Festival! If you would like to participate, bring your salsa entry in a sealed jar, labeled with the salsa name and contestant name to the front office on October 31st by 12 p.m.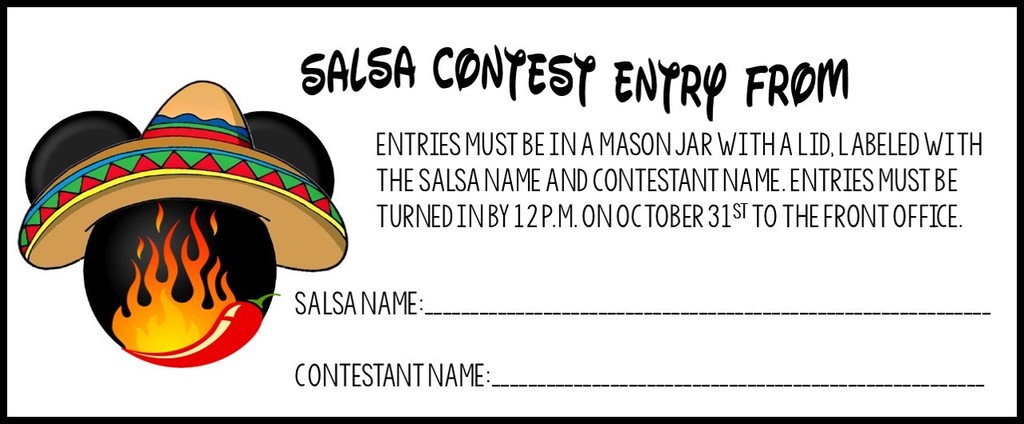 Fall Festival participants will need a $5 wristband to play the booth games. You can purchase them over the phone, in the front office at Pawnee ISD, or on the day of the festival! If you need transfer hours, candy donations for booths are a great way to earn them!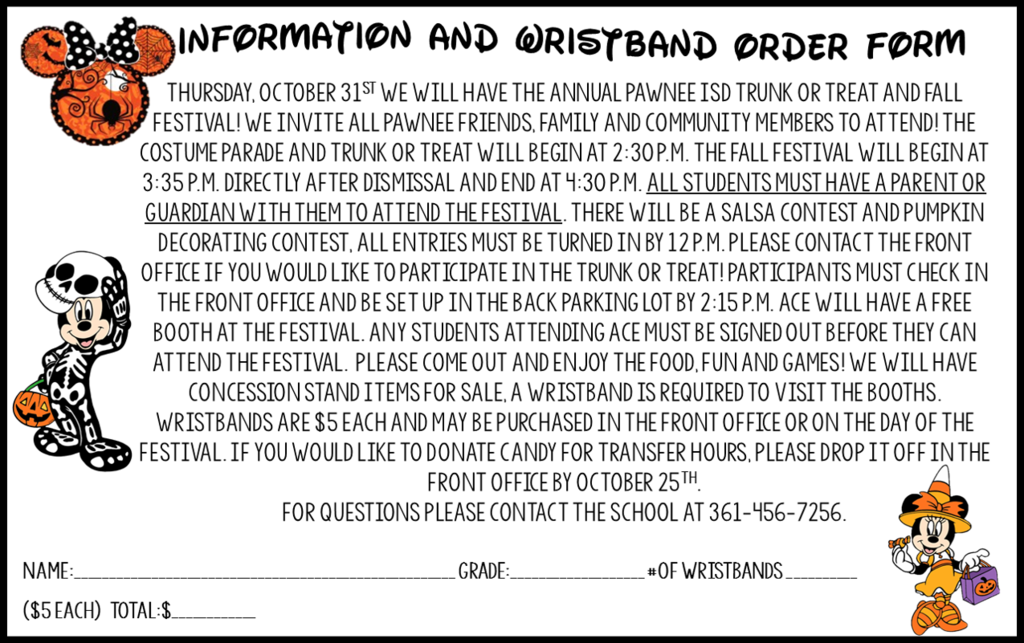 Trunk or Treat will be held on October 31st at 2:30 p.m. in the back parking lot of Pawnee ISD! If you would like to set up a trunk booth please contact the school at 361-456-7256 for more details!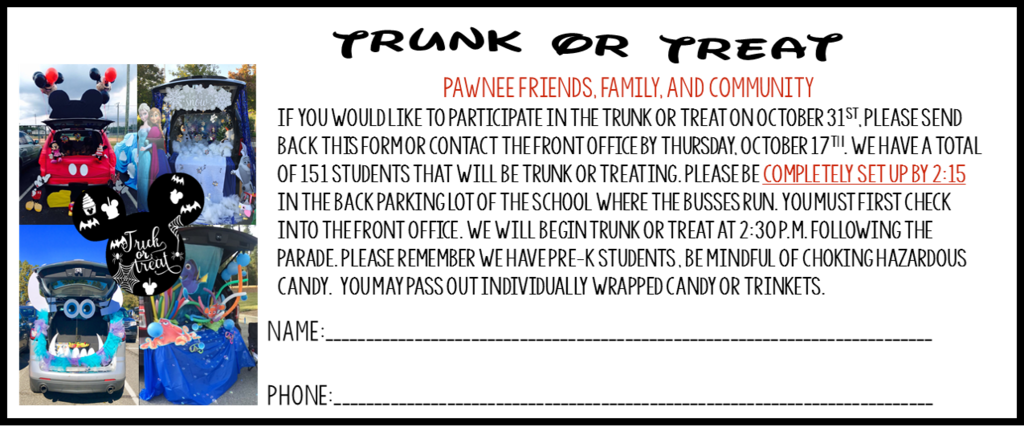 The annual Pawnee ISD Fall Festival and Trunk or Treat will be held Thursday, October 31st! We will start the festivities with a costume parade in the back parking lot at 2:30 followed by Trunk or Treat! The festival booths will open at 3:35 and end at 4:30. Everyone is welcome!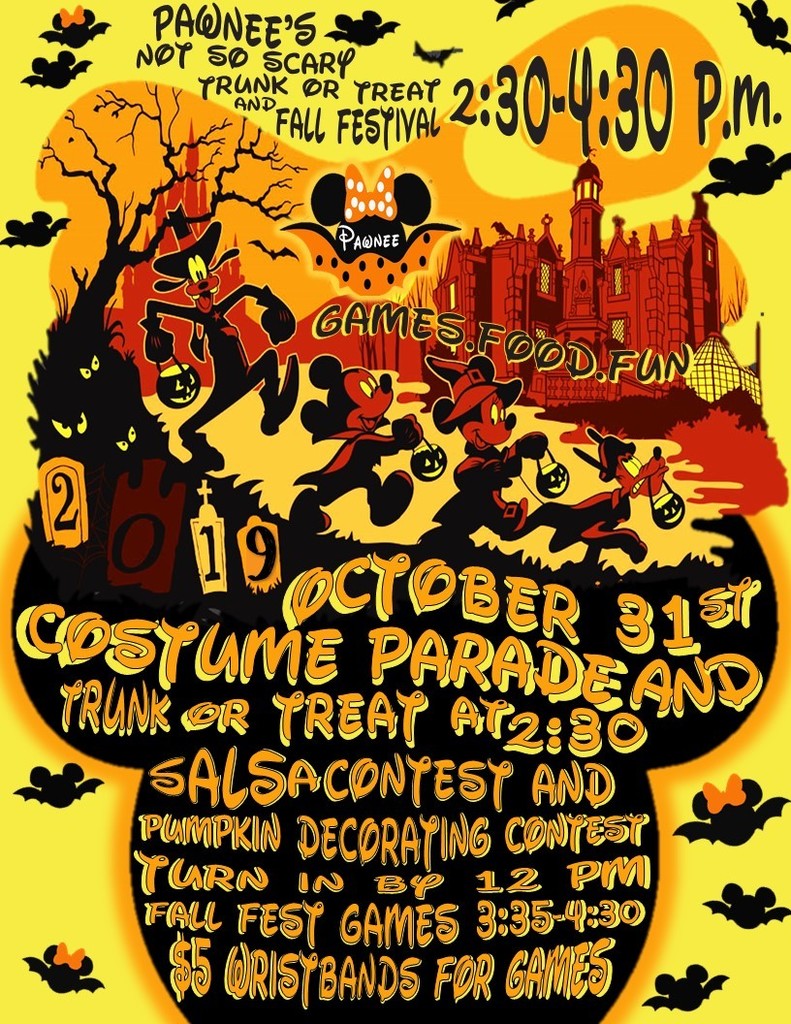 Unfortunately, the opposing team had to cancels this weeks football game. The next football game is at home on Saturday, Oct. 19th at 1:00 p.m.

Looking for a quick and easy way to help the school? Download the Box Tops for Education App on your phone and start scanning your receipts to earn Box Tops money for the school.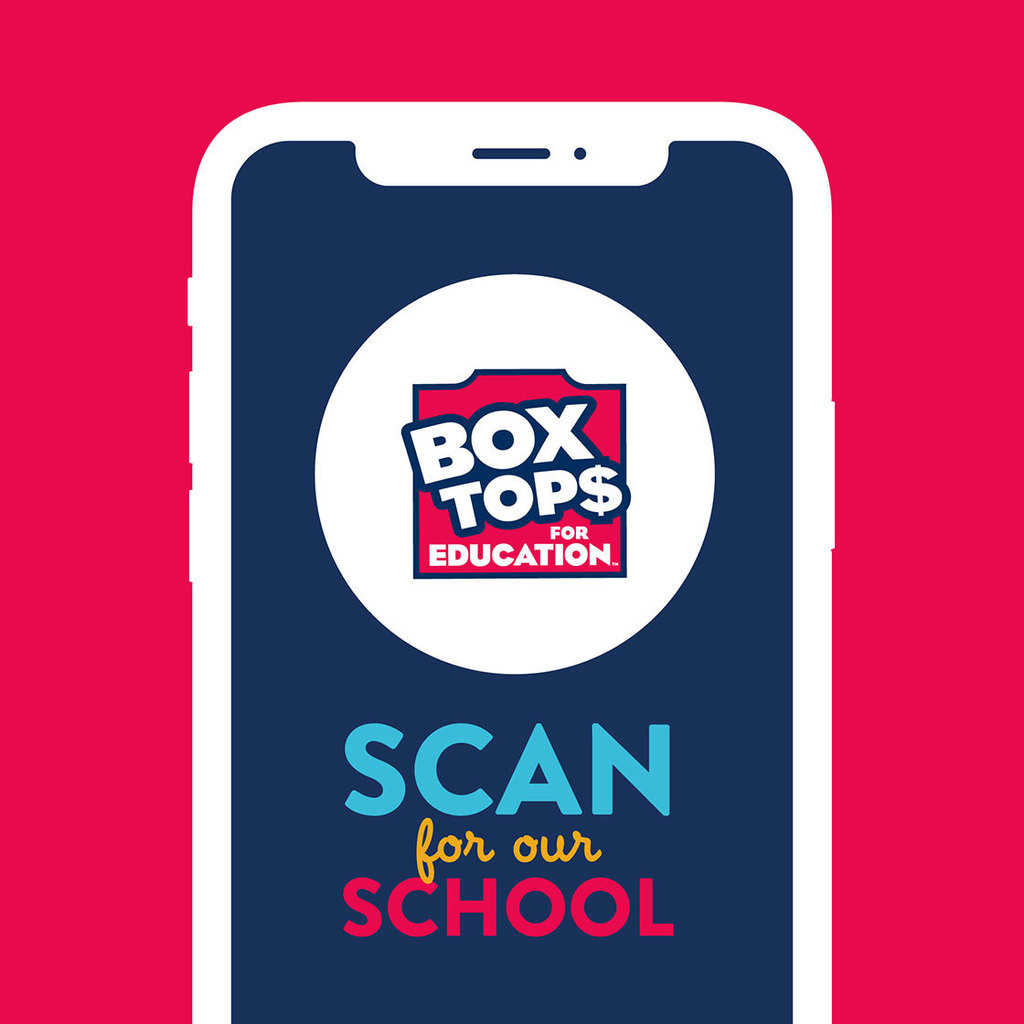 Alumni and friends of Pawnee, join us Saturday, September 28th for the Pawnee Homecoming festivities! Coffee and muffins will be available from 7:30 to 9 a.m. in the Pawnee cafeteria.Volleyball tournament at 8 a.m. Football game at 10 a.m.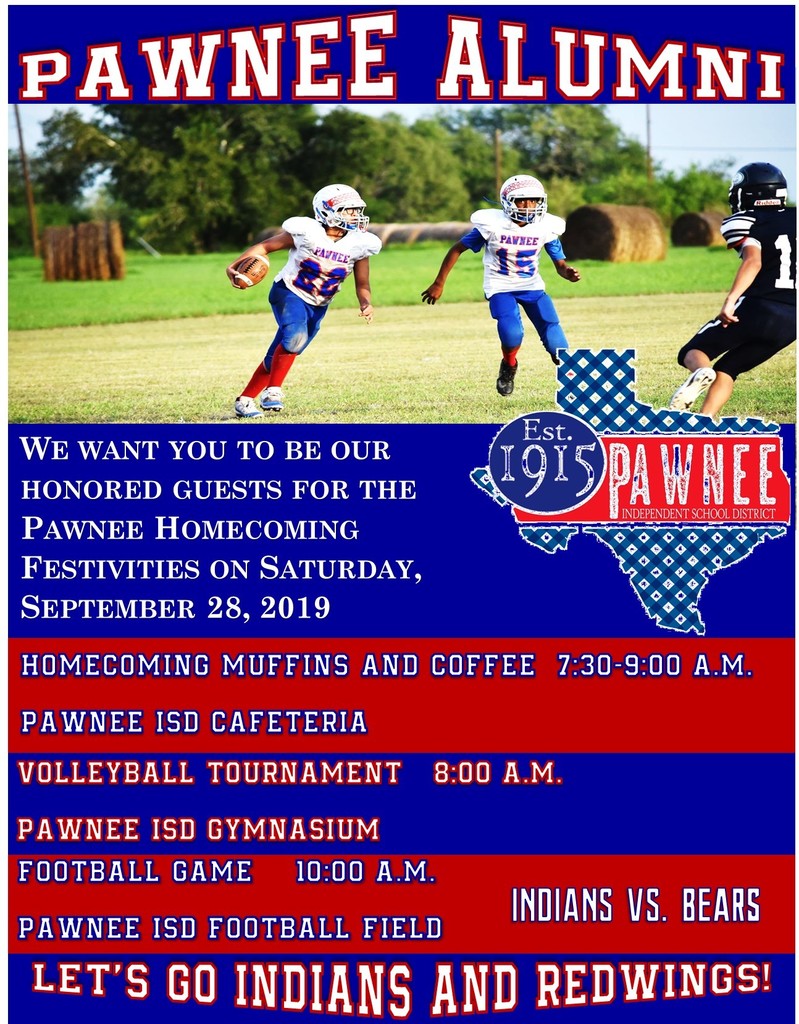 Kenedy bus will be running behind schedule. Please expect delays.

Way to go Indian Football! Indians defeated Annapolis Christian Academy 32-30! Congratulations 🎉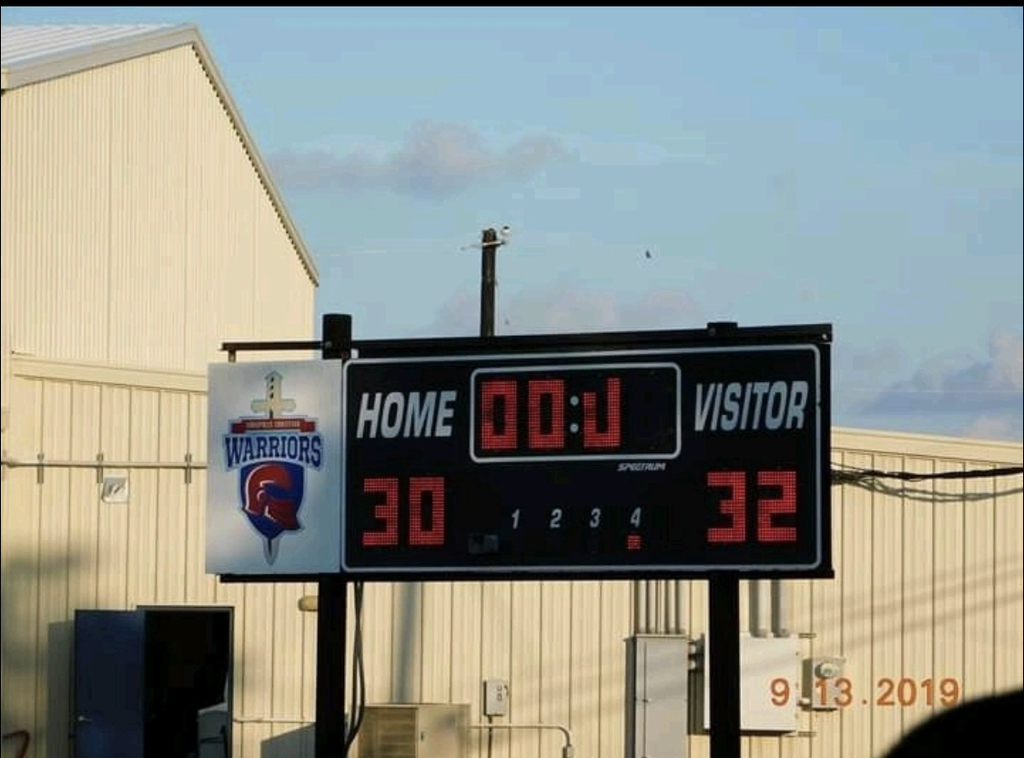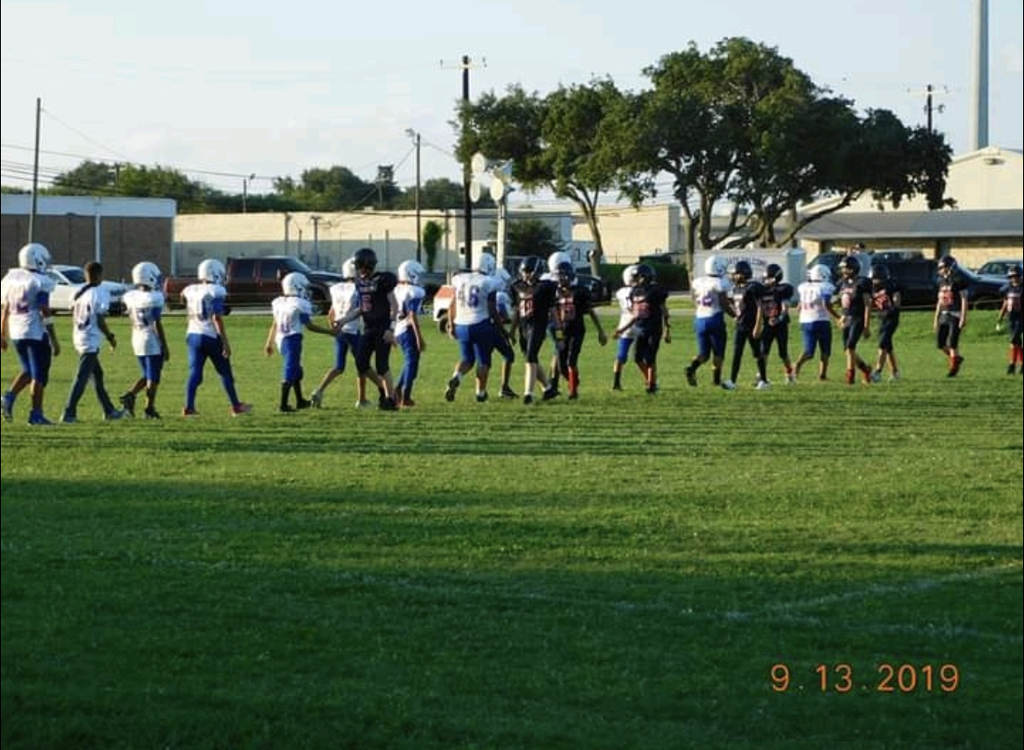 Go Indians!! Football game today against Annapolis Christian Academy 3875 S Staples St. Corpus Christi, TX 78411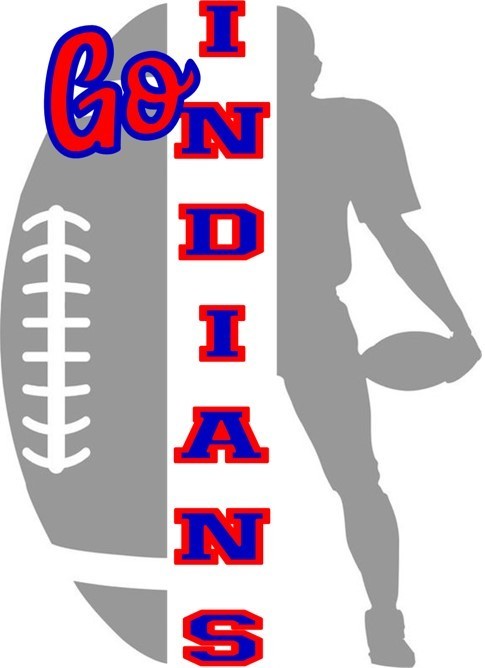 Start gearing up for Homecoming Spirit Week, September 23rd-28th!

ACE Family night, Tuesday, September 17th. ACE will be hosting a shoe box decorating party for the upcoming 2019 Homecoming Float Parade. Bring your own shoe box, ACE will provide decorating items, nachos and drinks! 5:45-7 p.m. in the Pawnee ISD Cafeteria!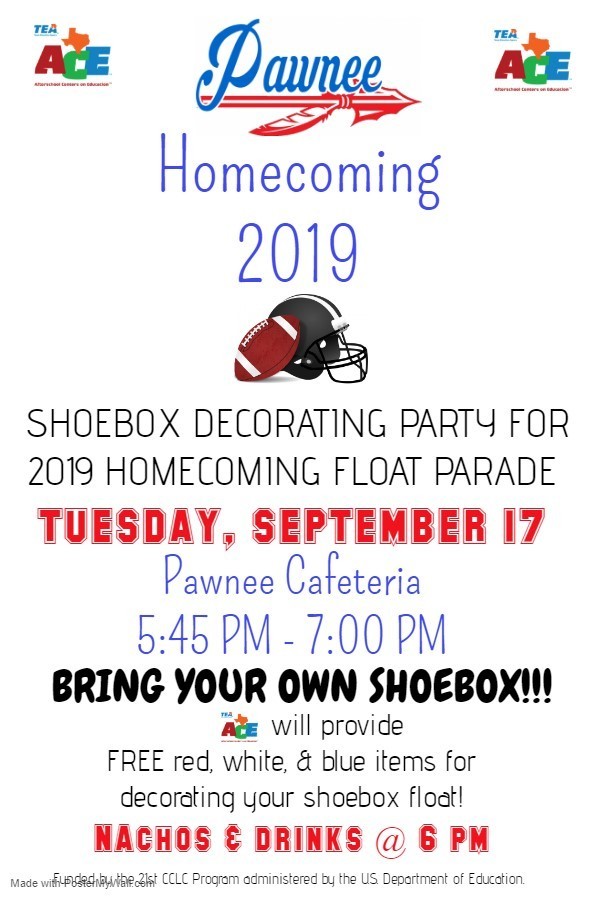 Homecoming mum and garter order forms are going home with students today! Order forms are due back by Wednesday, September 18th.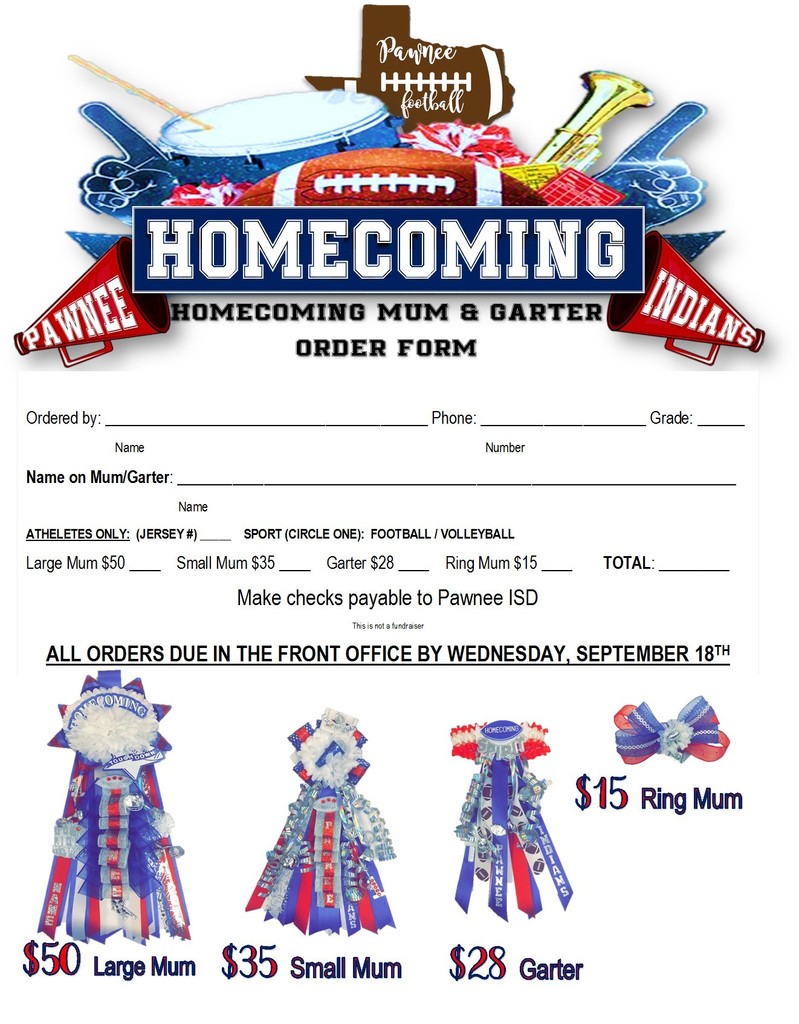 Redwing Volleyball 5:00 p.m tomorrow at home vs. Tilden. Go Redwings! #pawneeisdwheredreamscometrue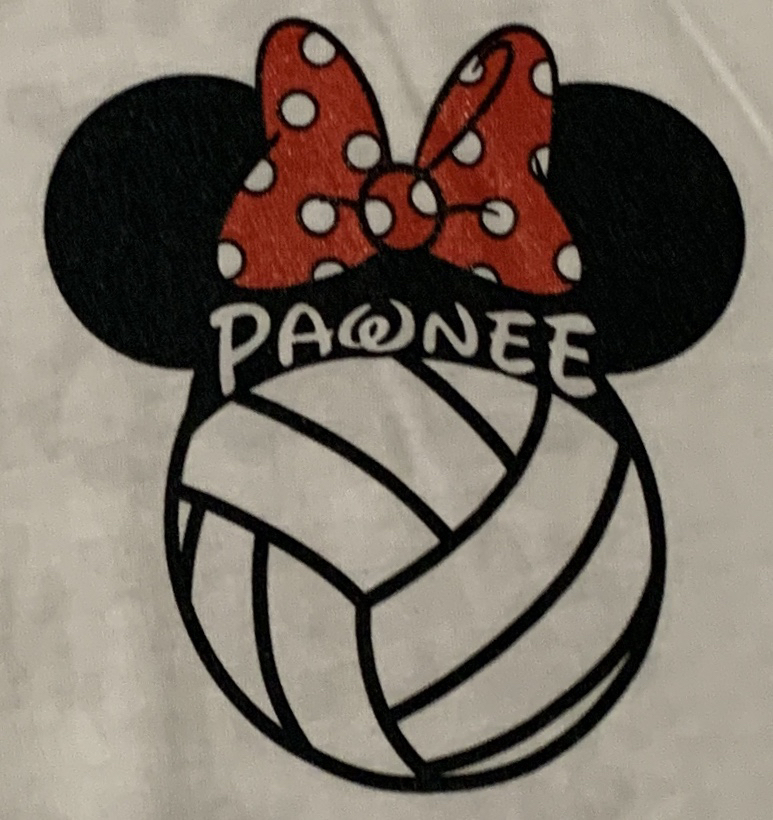 Way to go Indian Football! 45-20 WIN today over Arlington Heights. Congratulations 🎉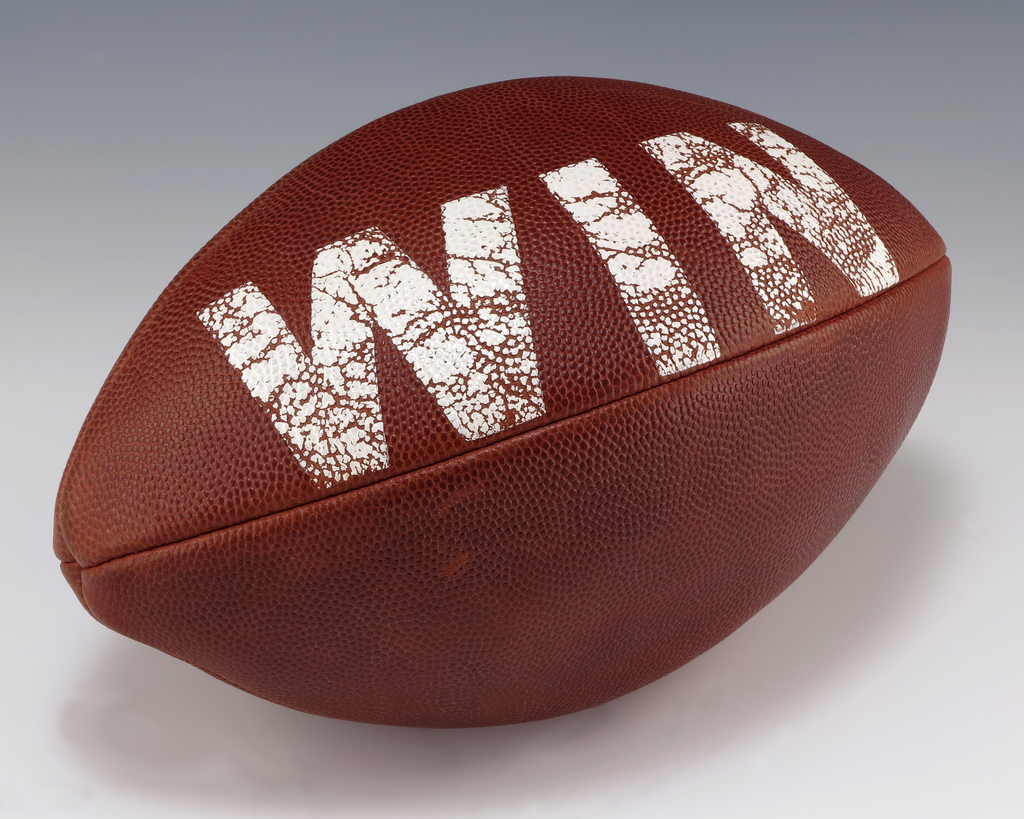 Join us Friday, September 6th from 7:30-8:15 a.m. for breakfast, to celebrate Grandparents' Day! Adult breakfast is $2.20.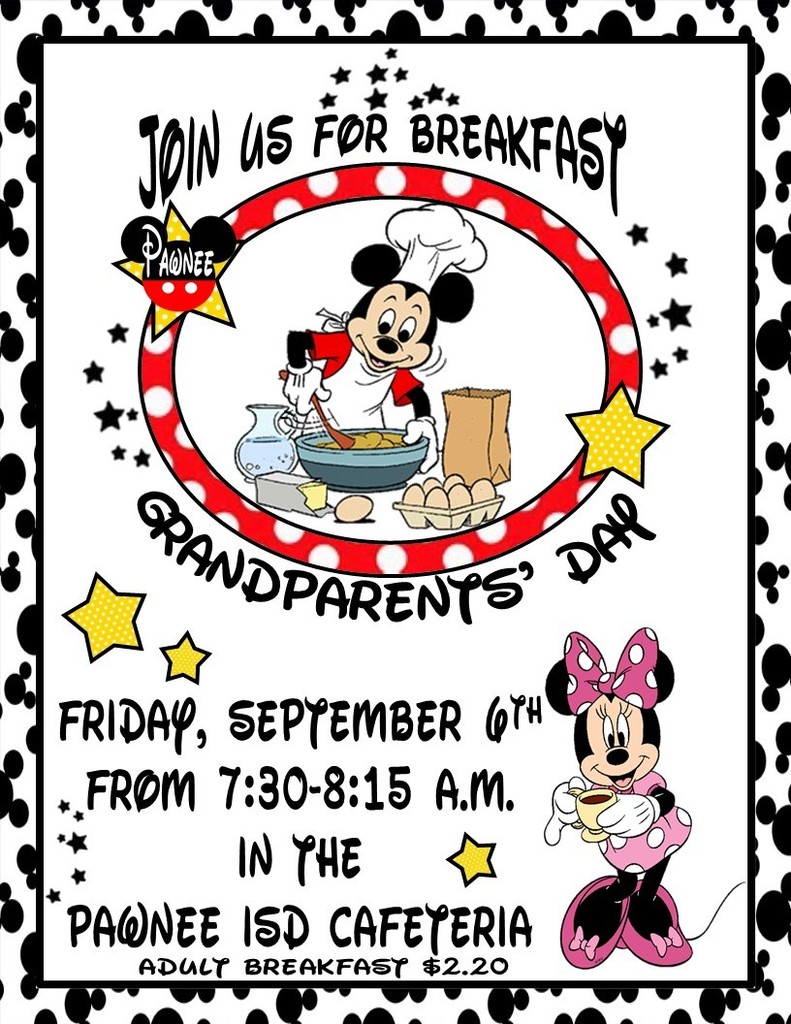 ACE starts Tuesday, September 3rd. Morning ACE is 6:45-7:45 a.m. Afternoon ACE is 3:45-5:45 p.m. Enrollment forms are due on the first day of ACE. You can pick one up in the front office.

Revised football schedule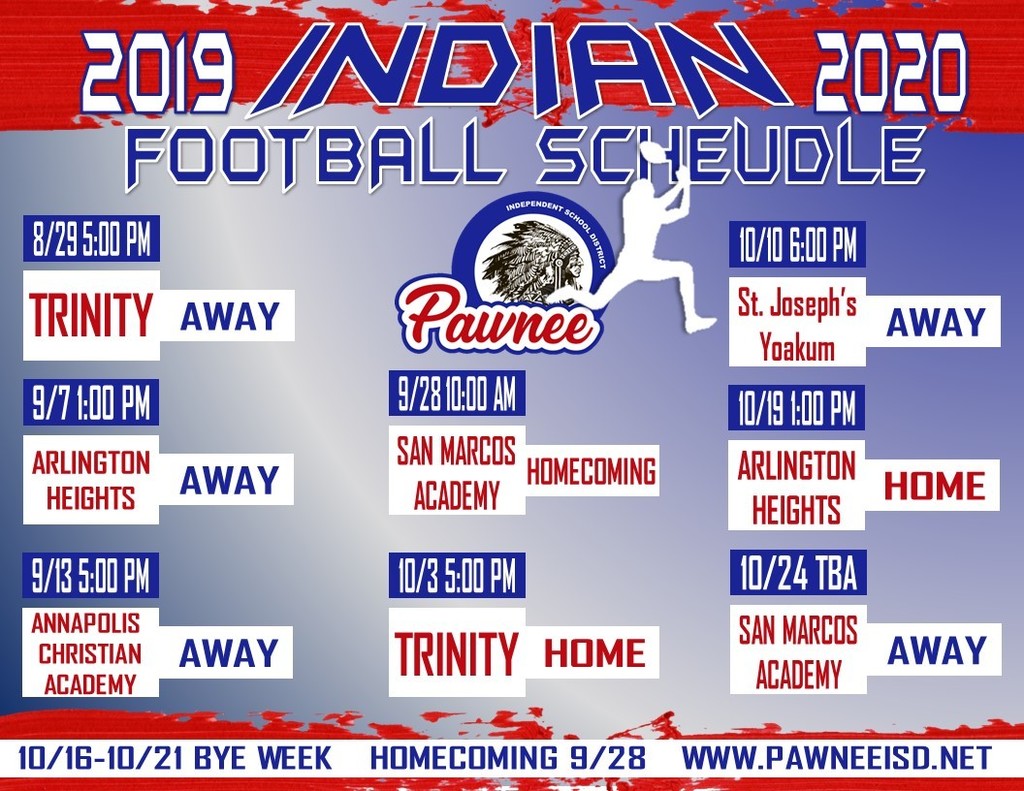 Football game location... Update on Trinity game location 704 E Mesquite Ln Victoria, TX 77901

Our football team has their first game of the season this Thursday in Victoria at 5:00 p.m. Details below...