💛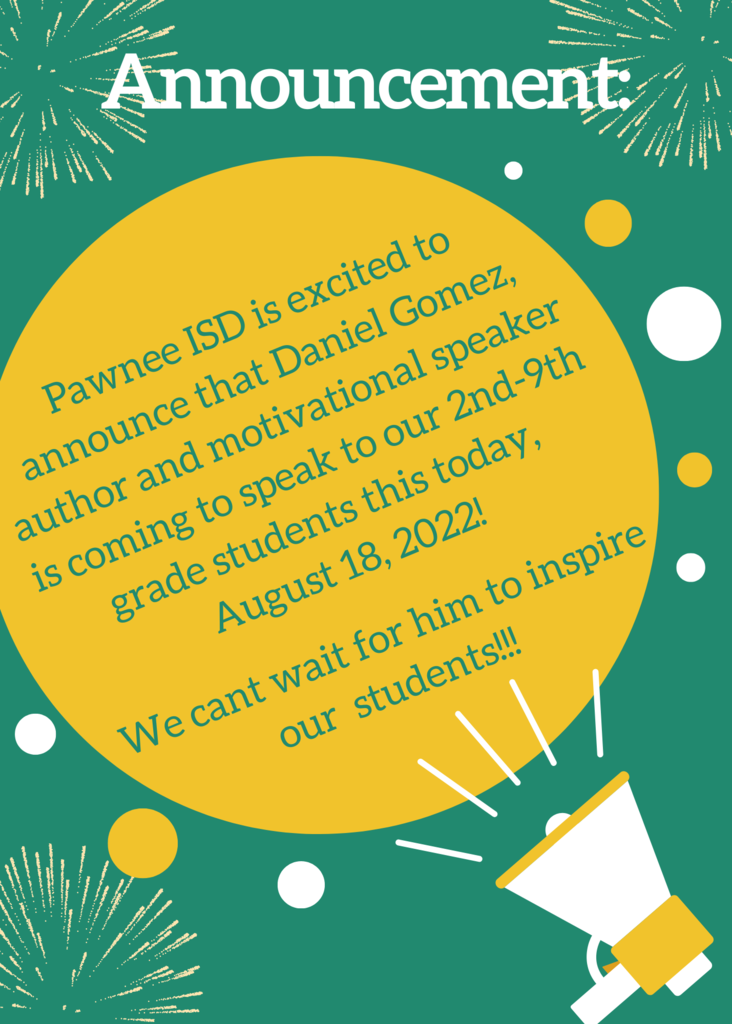 Reminder!

Spirit shirt order forms have been sent home! Please be sure to return your order forms by August 25th, 2022!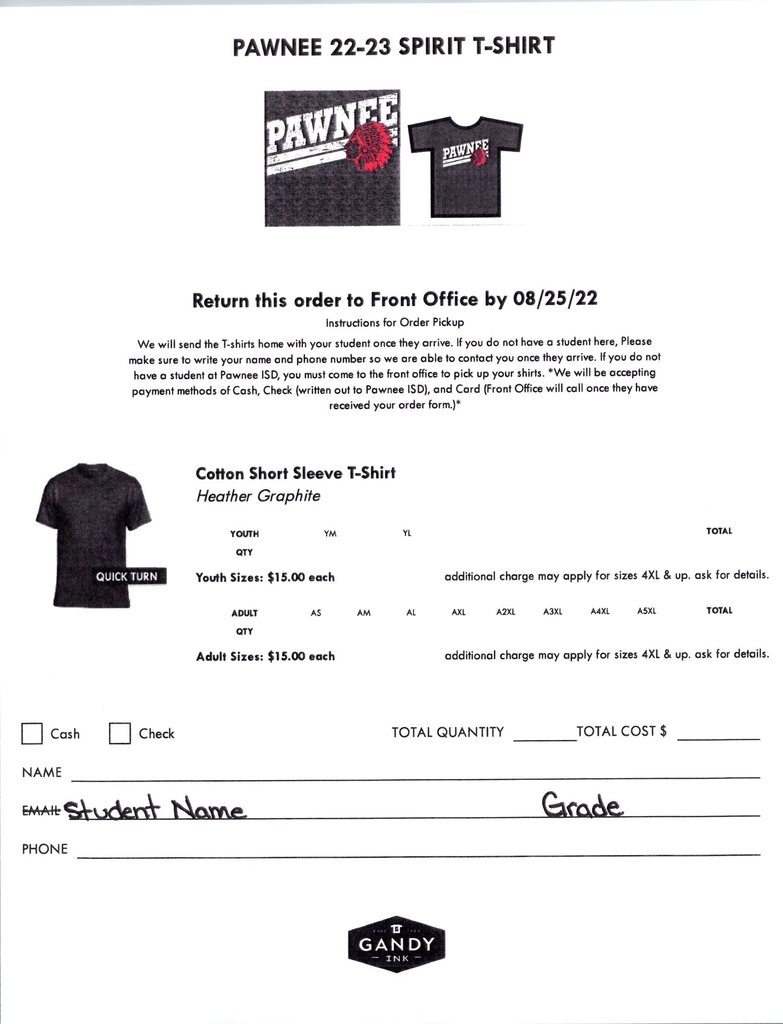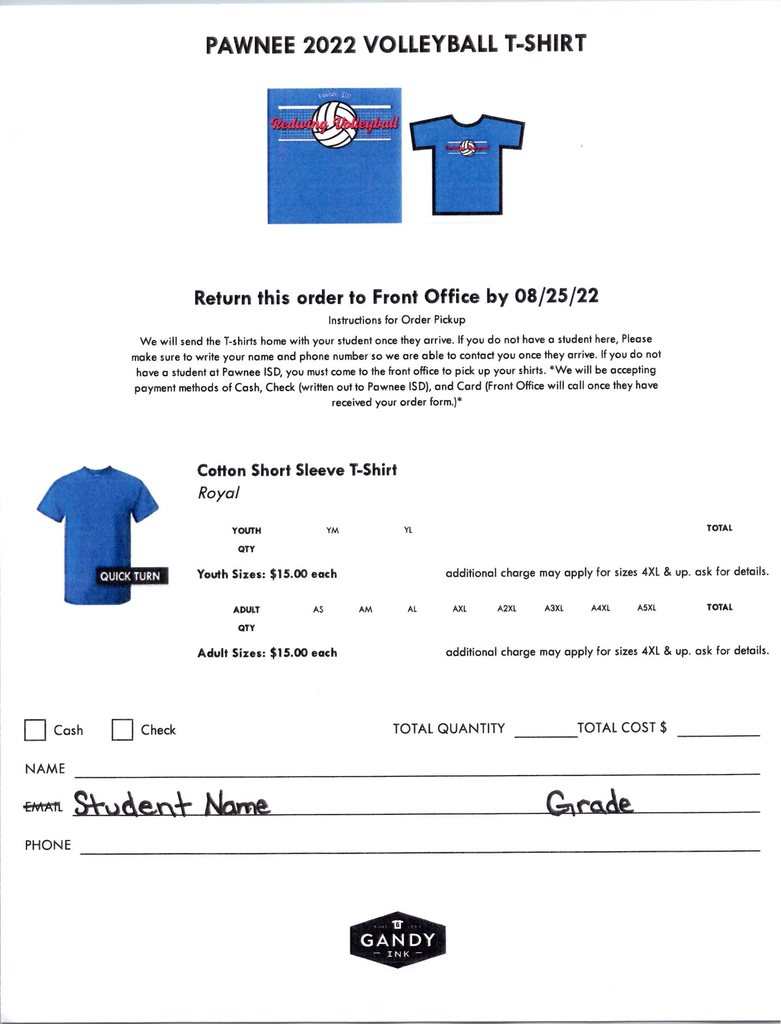 🎉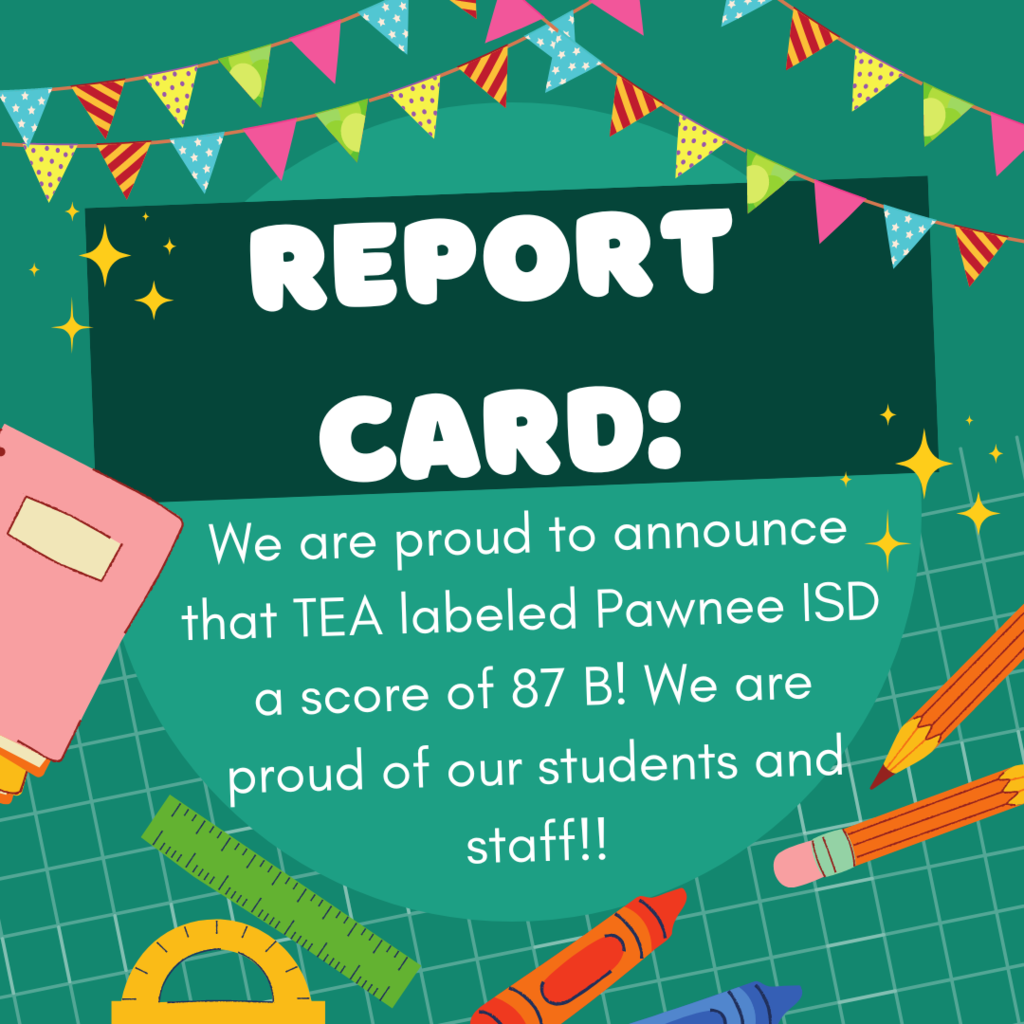 Football and Volleyball Practice Schedule Week of 8/15: Monday - Thursday: Practices ending at 5pm Go Indians and Redwings!

♥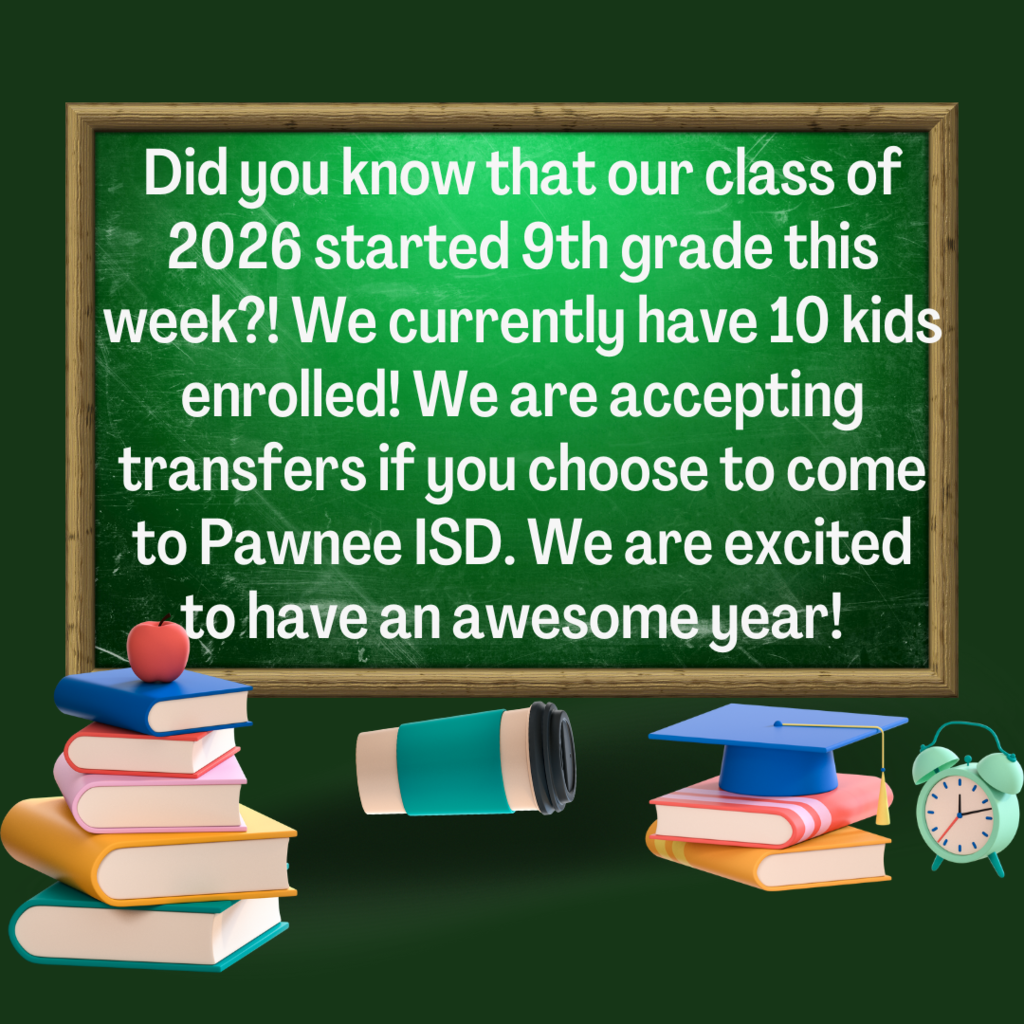 Practice Reminder: Parents this is a reminder that football and volleyball practice will take place tomorrow after school for all 6-9 grade athletes. Practice will end at 5pm. Students that are not playing football or volleyball will be released after the athletic period at 3:10pm. There will not be after school practice on Friday. Thank you. Coach Soto
Junior High Volleyball and Football schedules for the 2022 season. Please note that all schedules are subject to change.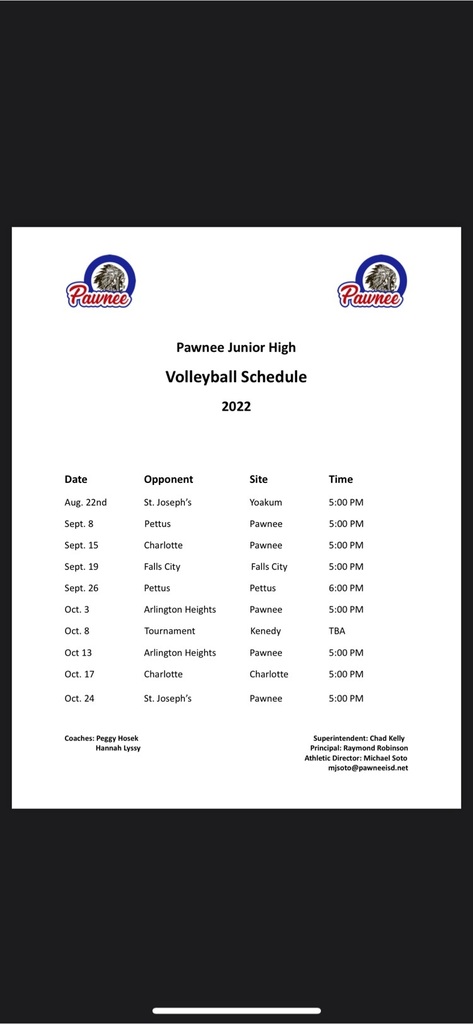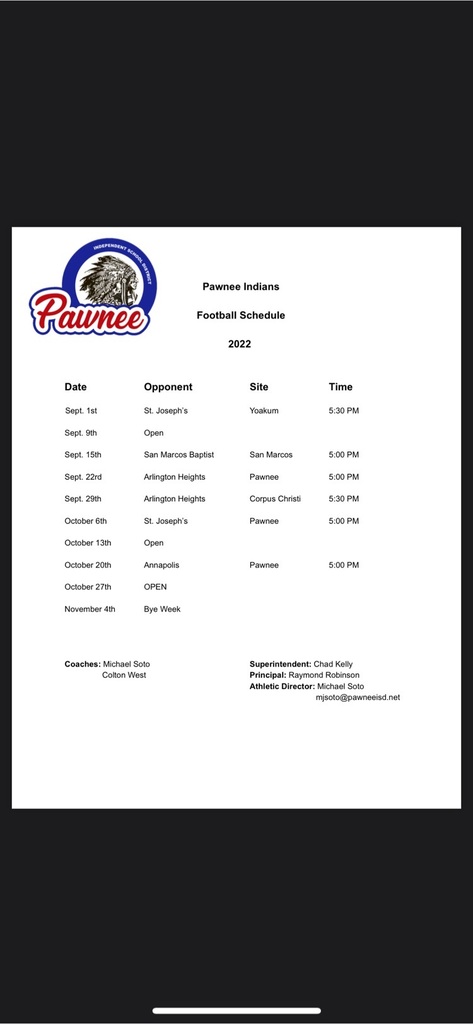 Athletic Parent Meeting and Practice Update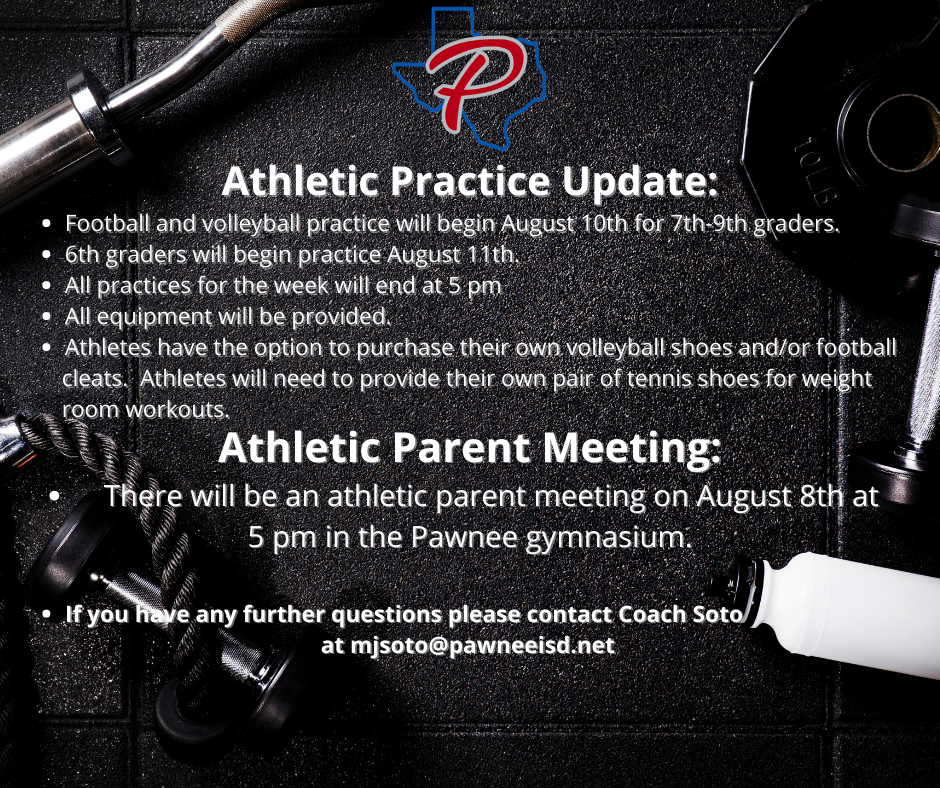 🌞Secondary grades back to school announcement🌞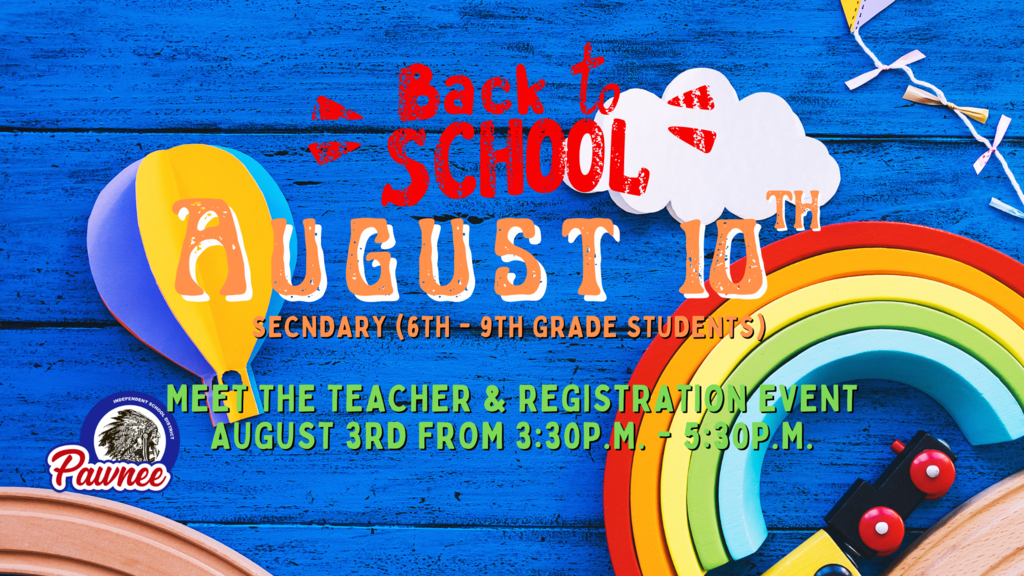 Pawnee ISD August Calendar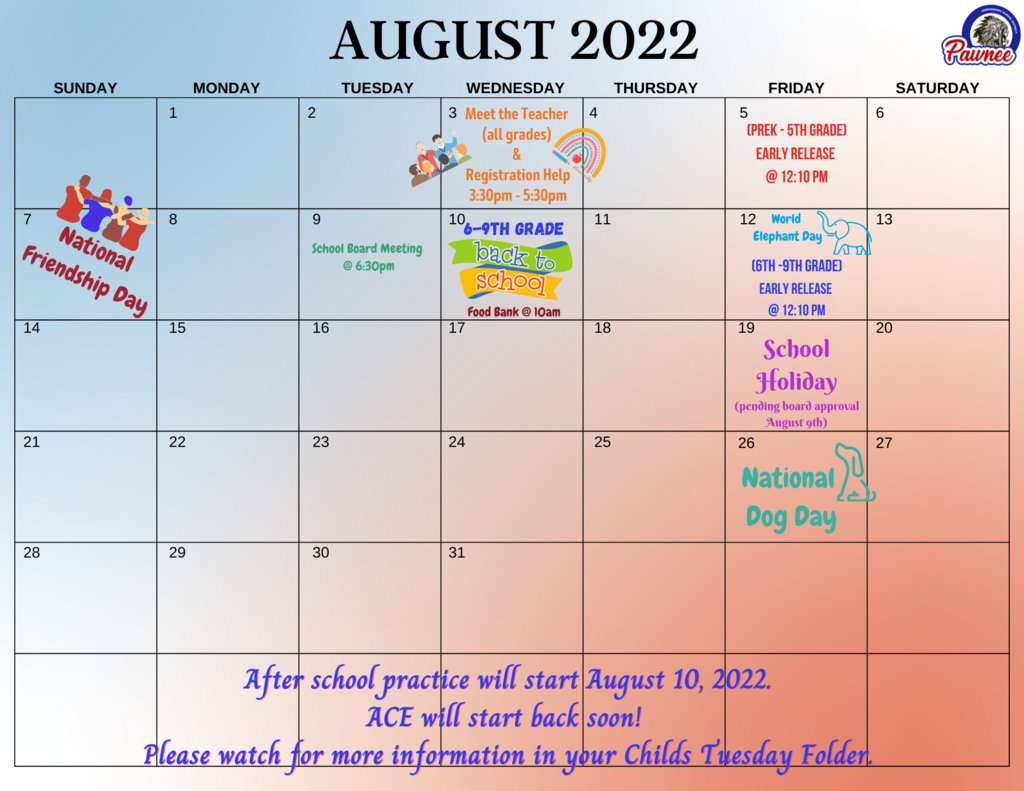 August Menu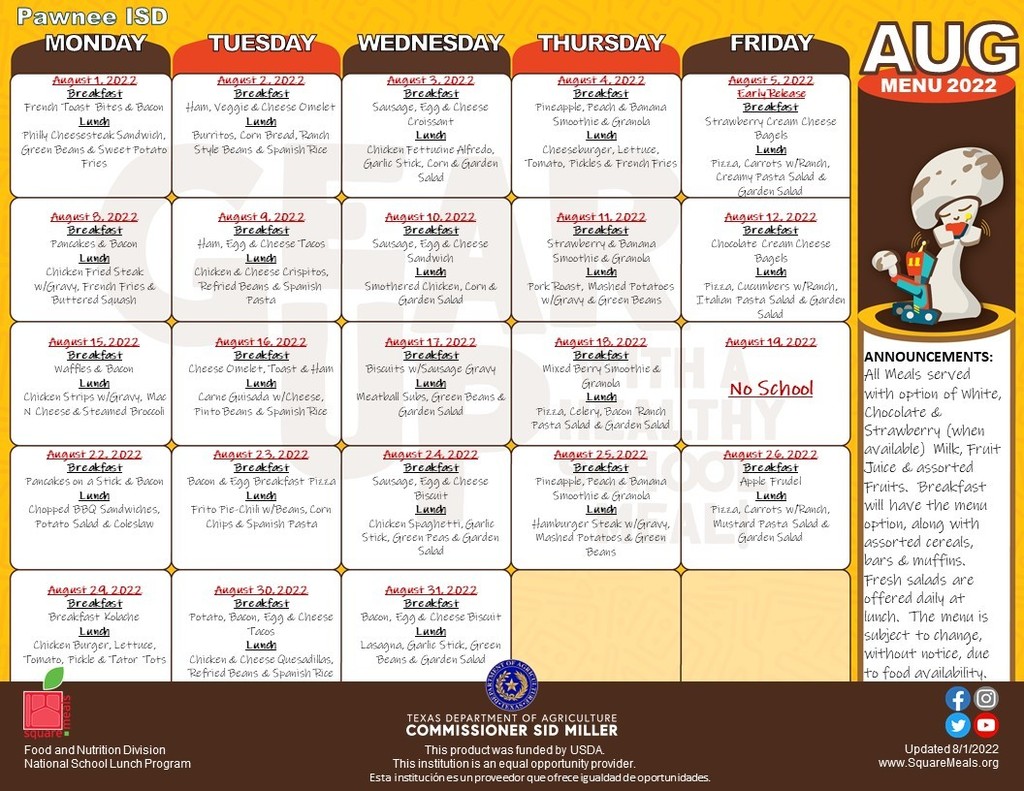 Hello Everyone! The Indian Cafe Smart Snack Store will be opening for purchases on Monday, August 1, 2022. The store will be open daily from 11:00-12:30. If you would like your child to participate in purchasing smart snacks, after they eat their lunch, please forward money with them to the cafeteria. If you would like any details about last year's account balances or if you have any other questions, you may contact Kelly McBee @ 361-456-7256 ext 302.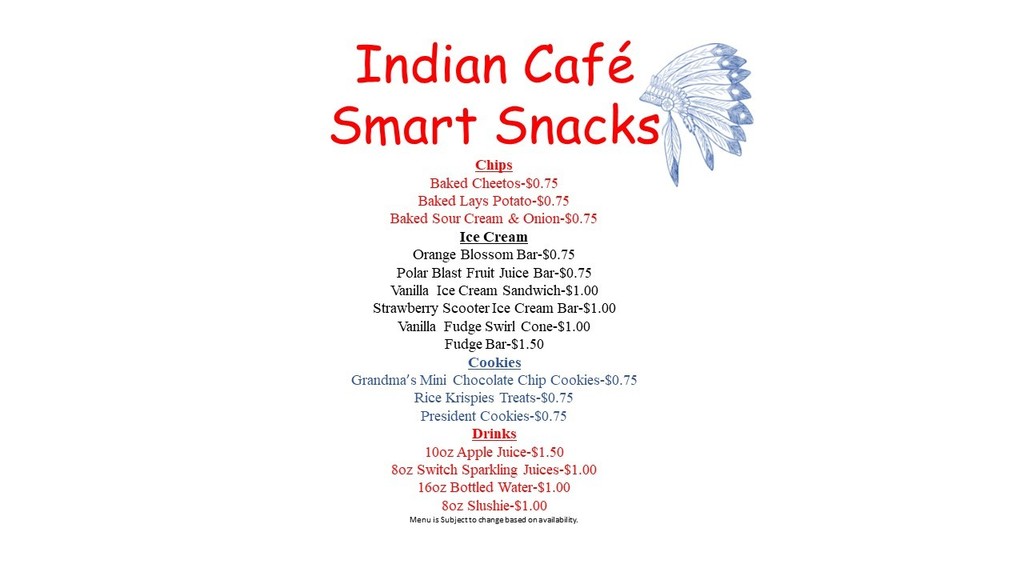 Menu for August 2022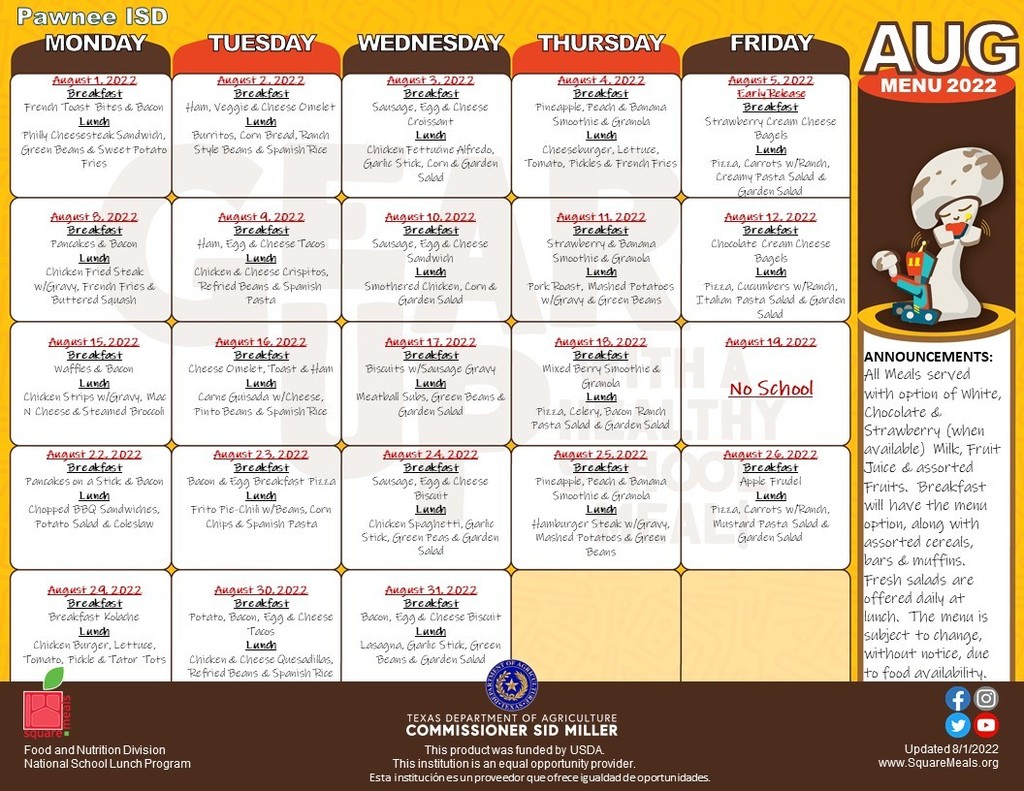 Meet the teacher and registration event!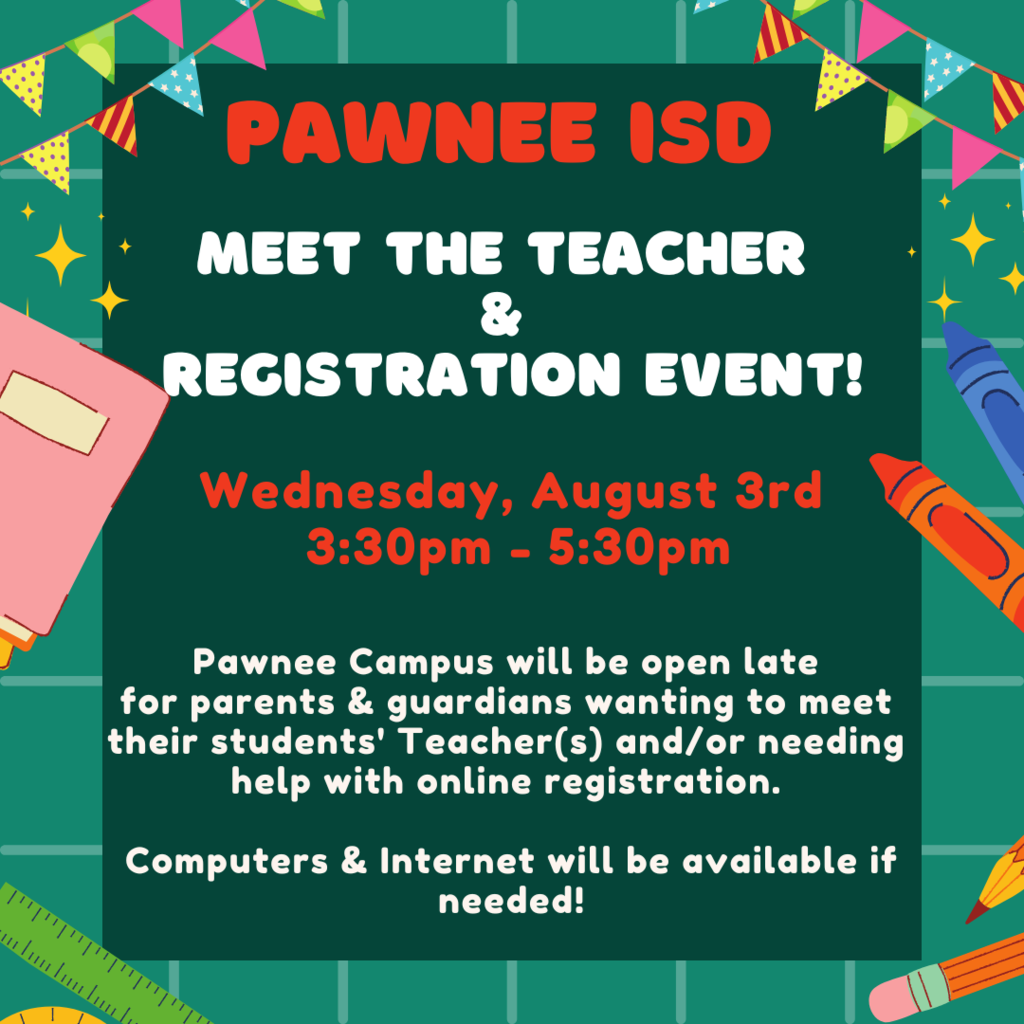 Welcome BACK!! Here is the menu for July 2022.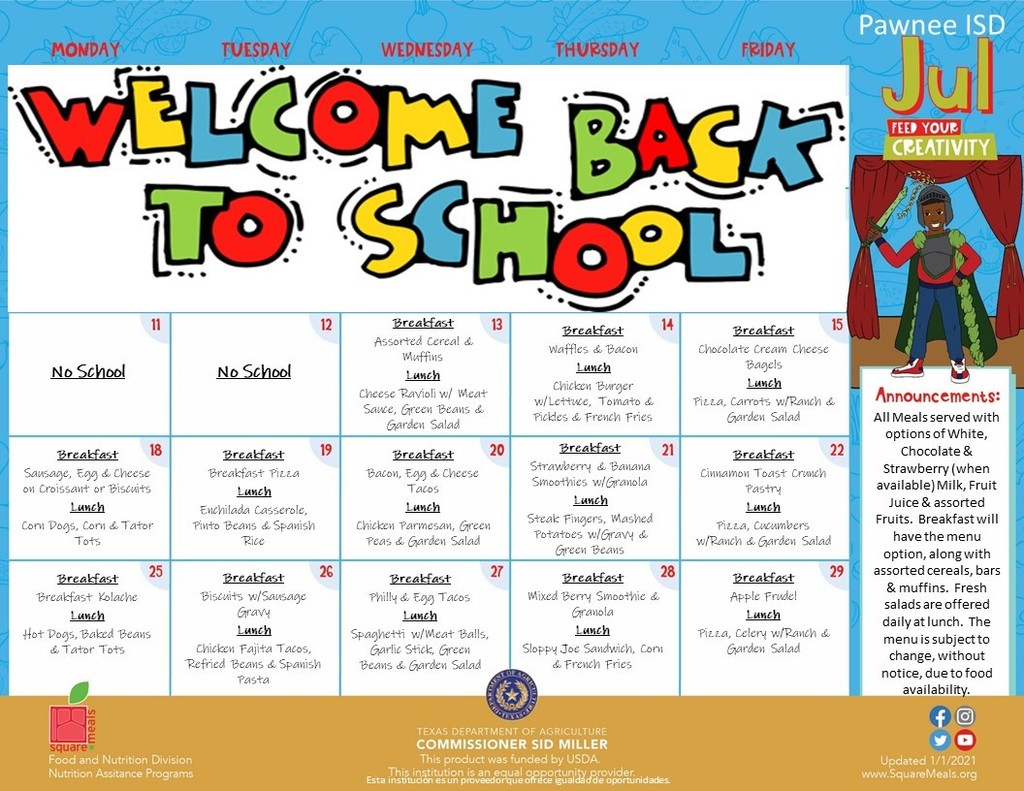 Back to school info and reminders!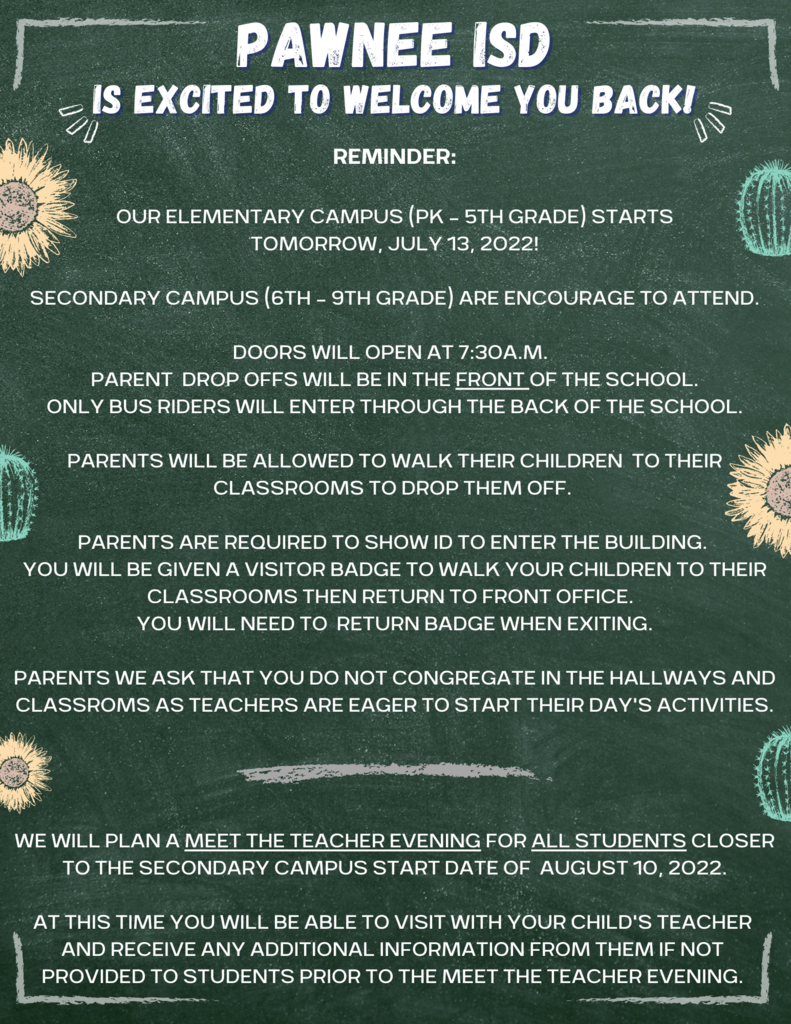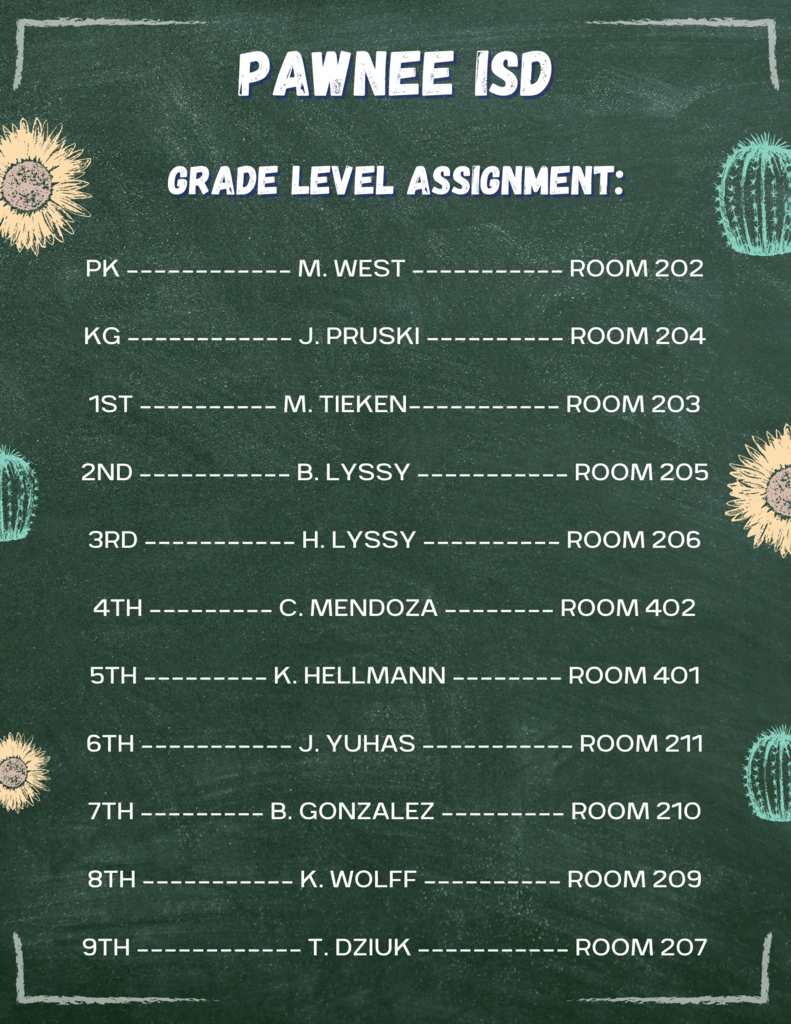 Back to School Info for Pawnee ISD!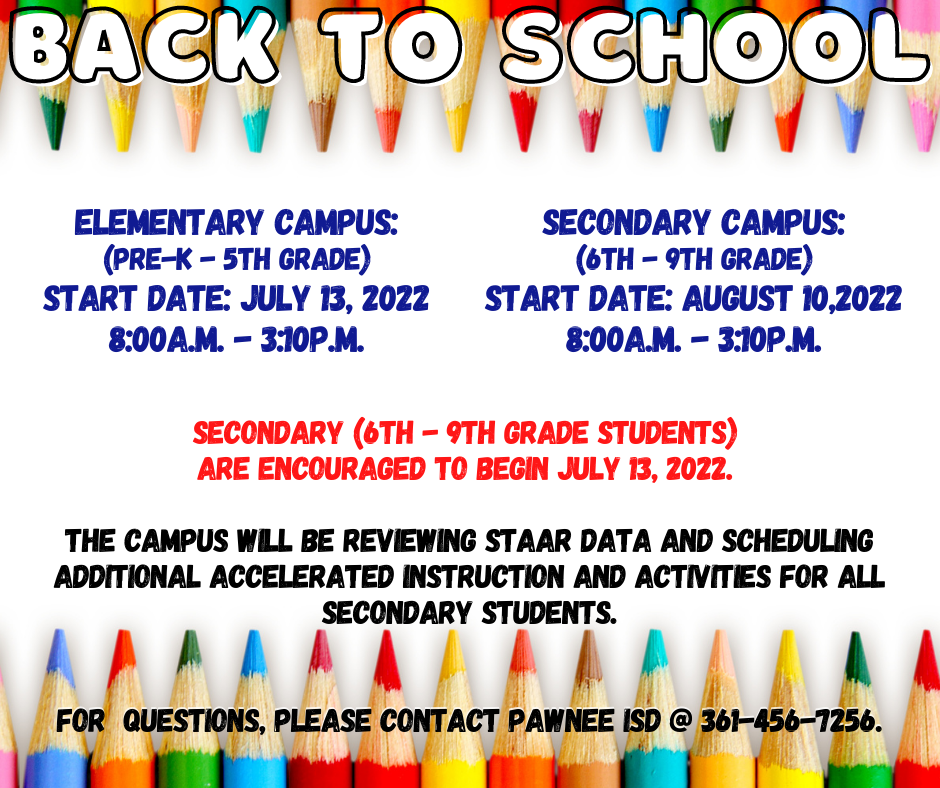 Back to School Transportation Reminders for Pawnee ISD - Kenedy Bus Stop - NAPA Auto Parts Morning - 6:45-7:00 Afternoon - 4:00 Beeville Bus Stop - Tractor Supply Morning - 6:45-7:00 Afternoon - 4:00 Car Riders - Pawnee ISD Front Entrance (Car riders will not be able to be allowed to be dropped off or picked up at the back of the school.) Morning - 7:30 - 8:00 Afternoon - 3:10 Any transportation changes must be made by 1:00pm If you are new to Pawnee ISD or need help with the Pik My Kid app, please contact Krystal @ 361-456-7256